Massage Therapy in Jefferson Park
Do you suffer from muscle tightness? We are here to help. In addition to chiropractic care, Helping Hands Chiropractic Care also offers massage therapy. Our licensed massage therapist has been working with us for over 10 years and is gentle and effective, allowing for both comfort during your visit and lasting results.
What is Massage Therapy?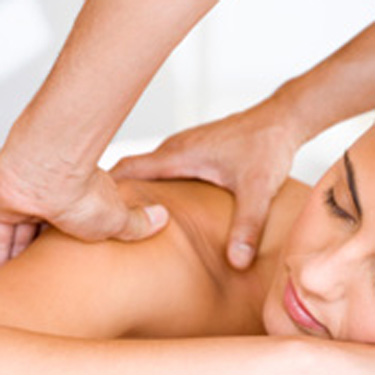 Used by itself or in addition to chiropractic care, therapeutic massage has helped a variety of patients all over the world. Differing from relaxation massage, this deep-tissue massage aims to address your discomfort and better your overall well-being through the manual manipulation of muscle, tissue, tendons, and ligaments. Each massage is specific to the individual, allowing us to focus on your exact needs. Massage therapy has been known to decrease pain, relax muscles, heal injuries, and reduce stress and anxiety.
Who It Helps
No matter your condition or level of pain, therapeutic massage has something to offer you. This health modality can be tailored to individual needs and comfort levels, helping people of all ages and lifestyles. Many patients that have seen success through massage therapy were unable to find lasting relief by way of traditional methods, including those who do not sleep well, encounter frequent stress, or seek injury prevention.
Cost of Care
Each patient requires a different amount of therapeutic massage. Depending on your condition, Helping Hands Chiropractic Care is glad to provide more or less time on the massage table. Our appointment options are as follows:
$25 for 15 minutes
$40 for 30 minutes
$75 for 60 minutes
Most patients are unsure of which package is right for them. Our practice is here to assure you that you are in good hands! Prior to your appointment, we will discuss your condition and help you determine which duration will most appropriately address your concerns.

Massage Therapy Jefferson Park, Norwood Park IL | 773-725-4979